Communications with society
CCS's 'Oplev / Experience DNA' exhibition at Copenhagen Culture Night 2018
On the Copenhagen Culture Night (12th October), a team of ten CCS scientists held a 'Minilaboratorier/udstilling' called 'Oplev / Experience DNA'.
This 'mini laboratory' was constantly visited by people of different ages, particularly the young and senior citizens! Most impressively, young children (some of them were only 5 or 6 years-old) were able to extract DNA from tomatoes under the supervision from CCS scientists! One reason for this success was the diverse activities that were provided for the visitors, including observing chromosomes under microscopes, watching videos of mitosis of cells cultured in the lab, making double stranded DNA models, and extracting DNA from tomatoes using household materials!
It was estimated that there were more than 400 people who stopped by to ask questions or take part in the activities.
It was a great experience for all the CCS scientists who have been involved in preparing or presenting at the event. They felt their work has paid off and felt rewarded by the enthusiasm of leaning new things from the visitors, particularly those young children!
They look forward to meeting you next year at Culture Night.
Some of the CCS groups have established close working relationships with clinicians and clinical pathologist in Denmark and abroad. These collaborations will directly facilitate the development of improved treatment for patients with health disorders.
Hoffmann group
The Hoffmann group collaborates with fertility clinics in Denmark and abroad as part of ReproUnion and the MeioMap Project. In 2017, they completed the first phase of collecting the largest number of human oocytes (over 1,200) from women in Denmark. During this process, they made close contacts with clinicians and patients. Their research results and discussions at the fertility clinics have the potential to benefit women who cannot undergo hormone therapy during infertility treatment.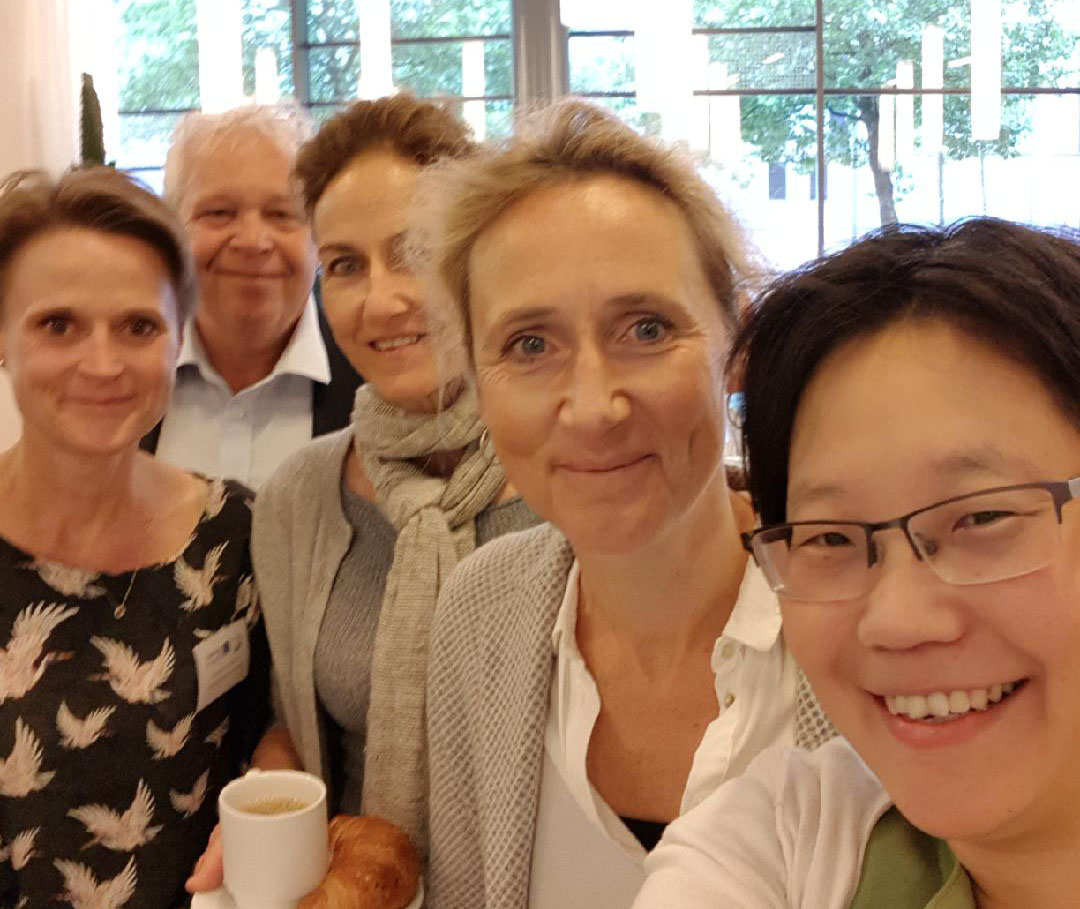 Liu group
In collaboration with clinical pathologists in Chengde, China, the Liu group has carried out a pilot study to analyze the expression of a panel of proteins that are known to play different roles during genome maintenance in a representative range of cancer types (colon, lung, breast or stomach). Their results indicated that it might be possible to identify biomarkers to aid the diagnosis and treatment for patients with different type of cancers (https://www.ncbi.nlm.nih.gov/pubmed/28445142). This group currently is collaborating with Chengde Medical University and affiliated hospital to develop a biomarker for gastric cancer, which is the second leading cause of cancer death in men and women in China.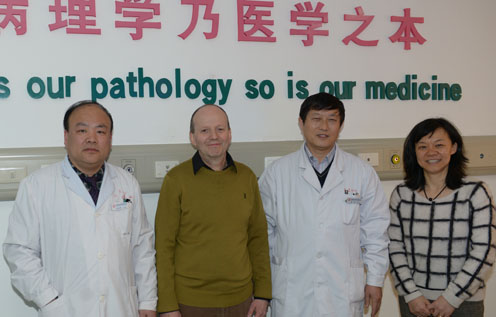 Communication with industry
A prestigious grant from the European Union for Future and Emerging Technologies (FET) development was given to research teams from the Netherlands, the UK and Denmark (including a team at the DTU, and the Hickson and Liu groups in the CCS), as well as Lumicks, a leading supplier of Dynamic Single-Molecule analysis instruments worldwide. This ambitious program aims to study chromosome structure and function in unprecedented detail via the utilization of advanced microfluidics and single molecule 'tweezers', and to translate this technology to industry. In the summer of 2018, the CCS will host one of the first commercial optical tweezers and imaging systems as part of its collaboration with Lumicks. The CCS will offer feedback on the technology to enable further development by Lumicks, such that this instrument could be used routinely in biology-based research centers.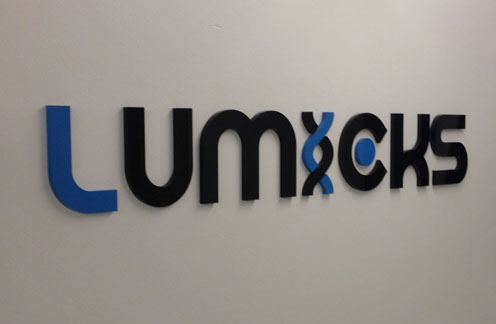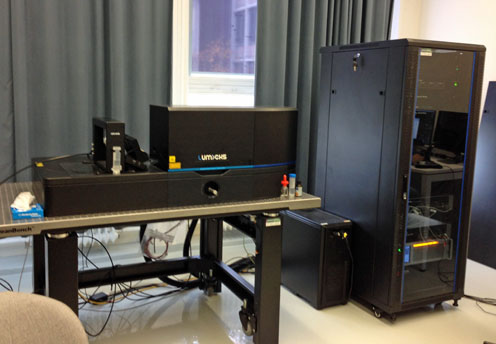 CCS members are regularly invited to give advice on the development of treatment for cancer patients by pharmaceutical companies. For example, Prof. Ian Hickson has consulted with companies from the UK and Japan.